We at GRCS Inc. are engaged in solving threats and corporate issues that increasingly hit companies due to the ever-changing external environment, focusing on the perspectives of governance, risks, compliance (GRC) and security (S). Our consultants and engineers, with keen knowledge and expertise in each area of GRC and S, provide a variety of solutions and specialized tools utilizing technology to protect companies from threats, while helping them make faster management decisions and accelerate corporate growth.
Features and Strengths of GRCS
Provide solutions to visualize all business risks, optimize company rules, facilitate alignment with compliance requirements and to help management with security governance
Provide a wealth of knowledge and experience across various industries and businesses as the first Japanese company comprehensively engaged in GRC solutions
Provide one-stop services through our expert consultants with extensive field knowledge and management perspectives
Provide cloud based products that enable simple and easy implementation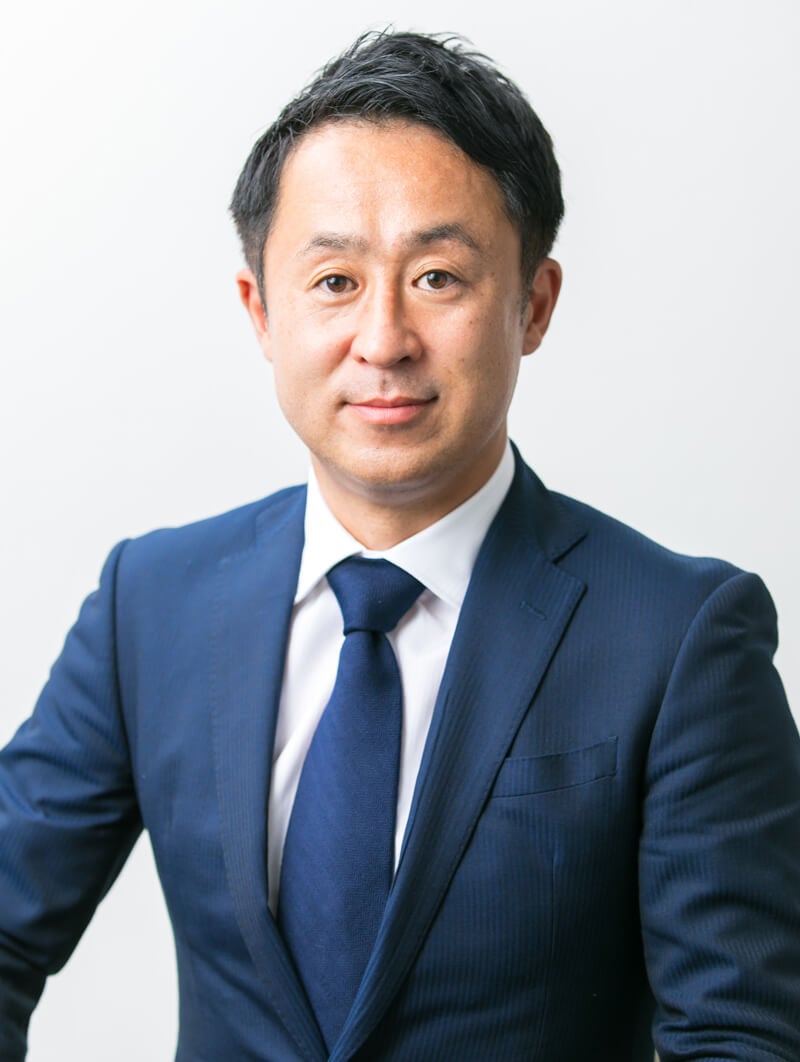 Overstep boundaries, bridge diverse factors and help society evolve "simply"
GRCS Inc. is a company that leverages technology to support the defensive aspects of corporate management covering the areas of governance, risks, compliance, and security. In recent years, companies are faced with issues that are becoming more complex as social conditions and the external environment are increasingly diversified. However, compared with Europe and the U.S., Japan is lagging behind in efforts to strengthen governance and take security measures.
In 2009, I came across the term GRC, which stands for Governance, Risks and Compliance, and felt that the concept of responding to the diversifying external environment and issues from each of these perspectives would greatly help companies resolve issues. This belief urged me to launch this business.
Subsequently, the Company added the perspective of security (S), which has relevance to GRC areas, to better facilitate the addressing of issues in Japan. Moreover, we worked to develop our own products to allow us to offer services with more flexibility, and endeavored to strengthen management and heighten operational efficiency by utilizing technology in these areas, where information management depends on personal skills and understanding, and where addressing issues tends to be slow. By doing so, we have supported prompt decision-making by corporate management.
Looking ahead, we will work to further deepen the GRCS businesses we have developed to date. At the same time, we intend to generate new and diverse GRCS concepts, such as Green, Reborn, Culture and Sustainable.
Since founding the Company, our aspirations have remained unchanged: To make the complex society simpler by joining hands with a variety of people and fully utilizing technology, as well as to eliminate all barriers and boundaries. To this end, GRCS Inc. will continue to evolve, not resting on our laurels but boldly taking on new challenges.
Company name
GRCS Inc.
Founded
March 2005
Fiscal year
November each year
Paid-in capital
303 million yen
Address
Palace Building 5F, 1-1-1 Marunouchi, Chiyoda-ku, Tokyo
No. of employees
175 (as of November 30, 2022, consolidated)
Listed market
Tokyo Stock Exchange Growth (Securities code : 9250)
Main business
GRC/Security Solutions
Branch
GRCS Inc. Hong Kong Branch
Unit A,15/F Boton Technology Innovation Tower, 368 Kwun Tong Road, Kowloon, Hong Kong
Subsidiary
Valurate Co., Ltd.
Yoshikazu Sasaki
President & Representative Director
Born in Iwate Prefecture in 1976. Graduated from the Computer Science Major of the Department of Engineering, University of Southern California in 2001. Joined Hewlett-Packard Japan Co., Ltd. and engaged in security consulting. Established Frontier X Frontier Co., Ltd. in March 2005 (trade name changed to GRCS Inc. in 2018). He completed the Executive Program at Stanford Graduate School of Business in 2022.
Takuya Tsukamoto
Director
Graduated from the Computer Science Major of the Department of Engineering, University of Southern California in 2001. Joined NEC Software (currently NEC Solution Innovator) and engaged in developing cell phones. Since joining GRCS in 2009, he has been in charge of the GRC and security businesses, covering consulting through product development, mainly for financial, telecommunications and manufacturing industries. Currently, he serves as Director in charge of technology.
Ikue Tanaka
Director
After joining a non-partisan Japanese consulting firm, she went independent and participated in the founding of AGASTA Co., Ltd., helping it to be successfully listed. Took office as Director of GRCS in May 2014, and supervises the Administration department.
Keiichi Kubo
Outside Director
After joining Deloitte Touche Tohmatsu LLC to assist stock listings, he launched a risk consulting business and expanded the organization from 15 to 450 staff. Served as a board member of Deloitte Touche Tohmatsu LLC and President of Deloitte Tohmatsu Risk Services Co., Ltd. He also participated in such government committees as the Advisory Committee for Natural Resources and Energy and the Committee on the Safety of Nuclear Installations.
Osamu Yamano
Outside Director
After working with AT&T Bell Laboratories, Yokogawa Hewlett-Packard (currently HP Japan Inc.) and Autodesk, he participated in the establishment of Computer Associates (currently CA Technologies). Subsequently, he served as President of RSA Security Japan, EMC Japan and McAfee Japan and, since 2019, as President and Executive Manager of Akamai Technologies GK, where he led the business. He is currently a visiting professor and information security advisor at the University of Electro-Communications.
Noriatsu Furukawa
Outside Director
Graduated from Department of Earth and Planetary Science, Faculty of Science, The University of Tokyo, and holds a master's degree from the Graduate School of Information Science and Technology (Creative Informatics), The University of Tokyo. During his tenure at McKinsey & Company, he was engaged in such duties as building company-wide and overseas strategies for clients and improving their productivity, and was in charge of supply chain management (SCM) and due diligence of companies for M&A. Subsequently, he joined Advantage Partners Inc, where he was responsible for private investment business to support the growth of listed companies.